The vehicle transmission is the mechanism through which power is transferred from your engine to your wheels. It lets your vehicle know how fast you want to go based on how much gas you apply when you engage the gas pedal. For this reason, keeping your transmission in tip-top shape is the only way to ensure that you're going to get where you need to go. 
Without a properly functioning transmission, your vehicle simply won't run. Shifting gears in your new Volkswagen Passat becomes harder and eventually leads to more damage to the overall vehicle. 
There are two ways you can find out about the health of your transmission if you have a little bit of know-how about your vehicle. The first is to check the transmission fluid level. 
Check the Transmission Fluid Level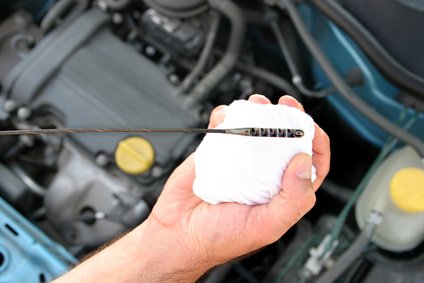 You can check your transmission fluid level by checking the dipstick under the hood. The transmission dipstick handle is typically brightly colored-usually red or yellow. You can check your owner's manual if you're not sure exactly where it's located. You'll want to pull it up, wipe it clean, put it back in, and pull it out again. You'll see the level of transmission fluid. It should be between the low and high lines on the stick. 
If it's not at the correct level, follow the instructions in your owner's manual on how to fill it back up or take it to your local service center for a transmission repair in Turnersville, NJ. 
You also want to look at the color of the transmission fluid. It should be a pinkish-red color. If the fluid is a darker color, such as brown, it may be a sign that there's a major problem with your transmission. If you notice this, take your vehicle to your local service department immediately and let them know what you've found. Driving for long periods with bad transmission fluid can cause serious damage to your engine. 
Additional Transmission Resources:
Most Common Transmission Problems
Check for a Transmission Fluid Leak
The other thing you can do yourself is check for a transmission fluid leak. This is as simple as placing a large piece of cardboard beneath the vehicle while it's turned off. Then start the vehicle and let it run for a few minutes-just long enough for the vehicle to heat up.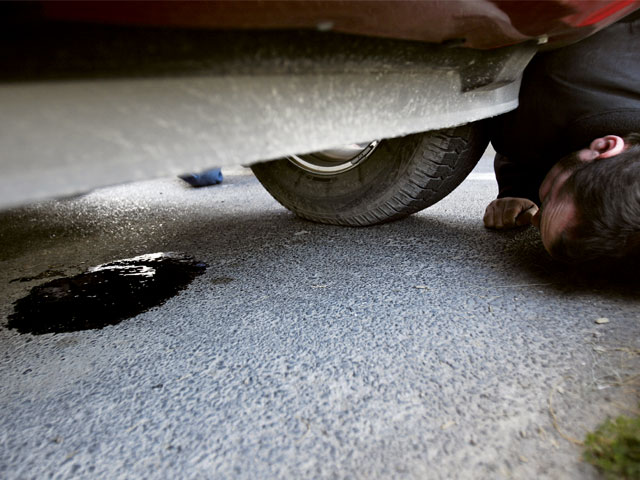 Turn off the vehicle, then pull out the cardboard and look for any red, pink, or brown liquid spots on the cardboard. If you do see a spot, you'll likely have noticed that your transmission fluid level was low. You want to get the leak repaired as soon as possible to avoid your engine overheating and failing. 
Transmission Repair Turnersville
Your vehicle can't run properly without the transmission, so it's vitally important that you make sure it stays in a good state of repair. By getting your regular maintenance done at your local Volkswagen dealership, Prestige Volkswagen, you should be able to make sure your vehicle stays healthy for years to come. 
Get all of your transmission repair service in Turnersville, NJ, at your local Volkswagen dealer, Prestige Volkswagen. We're conveniently located at 4271 Black Horse Pike. Give us a call at 866-307-8029 or go online to schedule an appointment now.