At Prestige Volkswagen, we know that many Turnersville, Cherry Hill, and Mount Laurel drivers have busy schedules and need speedy service on the go. If you're trying to fit in an oil change in between work and your kids' sports practice, you may be wondering: Just how long does an oil change take?
Typically, an oil change takes anywhere from 15 to 45 minutes in the hands of a trained technician. There are several factors that may affect that timeline, though, which we'll cover in this article. Give us a call if you have any questions!
Oil Change Timeline: The Breakdown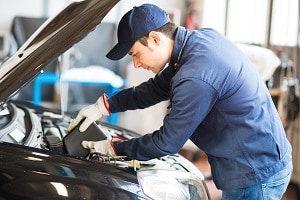 Changing oil is straightforward, when you know what you're doing. It's a simple process: lift the car, open the drain plug, wait for the old oil to drain out, change the oil filter, plug up the oil tank, and add fresh oil.
Waiting for the oil to drain eats up the most time-as much as 15 minutes-as there's no way for you to speed the process up. A skilled technician will often change the oil filter while waiting for the oil to drain, saving time in the overall process.
If you're changing the oil yourself and it's your first time, don't be surprised if it takes a little longer than 45 minutes. It takes some time to master the skills involved.
Why Does My Car Need Oil Changes?
In many respects, oil is the lifeblood of your engine. Whether you have a 4-cylinder, V6, or V8 under the hood, your engine depends on several moving metal parts to work together seamlessly-and over a long period of time.
Those parts need lubrication to do their job well. Without engine oil smoothing out their path, they would scrape up against each other, building friction and possibly causing your engine to overheat. If that goes on for long enough, the engine may need expensive repairs or even a full replacement.
Oil changes are the most cost-effective way to keep your engine at the top of its game-and one of many ways to boost the reliability, safety, and performance of your ride.
How Often Does Your Car Need an Oil Change?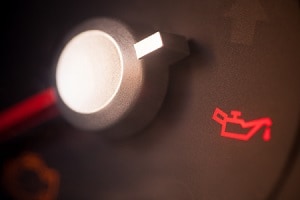 There's no one-size-fits-all answer to this question. It depends on the make and model of your vehicle, but a good rule of thumb is to perform oil changes every six months or 6,000 miles-whichever comes first. But, if your check engine or oil change indicator light begins to glow before then, it's time to schedule service.
Another factor that affects oil change intervals is the type of oil you use. With synthetic oils, you may be able to go up to 10,000 miles-or more-before you need an oil change. Whichever oil you use, make sure you follow the manufacturer-recommended maintenance guidelines for that oil in your vehicle.
Have Your Oil Changed at Prestige Volkswagen
If you're due for an oil change, schedule an appointment at the Service Center at Prestige Volkswagen. No matter the make and model of your car, or the type of oil you use, we'll handle your next oil change.
With our Service Xpress Lane, you can get oil changes at the short end of that time range, no appointment necessary! Just swing on over, and we'll have your ride ready for the roads of Turnersville, Cherry Hill, or Mount Laurel in no time!