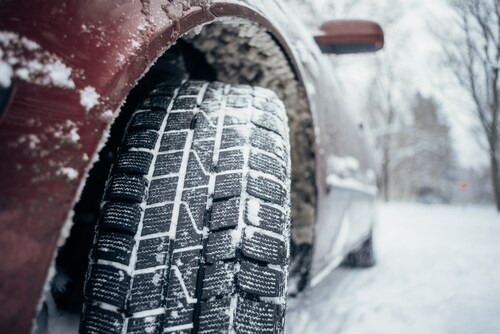 If you're in the middle of weighing your options between equipping your vehicle with all-season tires vs. using winter tires, Prestige Volkswagen wants to lend you a hand to help make your decision a little easier. If you're a driver in the Turnersville, Cherry Hill, and Mount Laurel area, we've compiled the following advantages of driving on both types of tires. Take a moment to learn about each one, so you can pick the best one for your individual driving needs.

The Benefits of Driving on All-Season Tires
As the name would suggest, all-season tires are designed to give you a solid performance all year long. Additionally, their durable tread lasts longer and they're able to provide you with a quieter and more comfortable ride. Below are some more of the key attributes belonging to all-season tires:
Extra traction for wet and snowy conditions
Stable handling in dry as well as wet road conditions
Even treadwear for a longer lifespan
Better gas mileage and energy saving potential due to the minimal resistance that they produce
Why Using Winter Tires Gives You Such an Advantage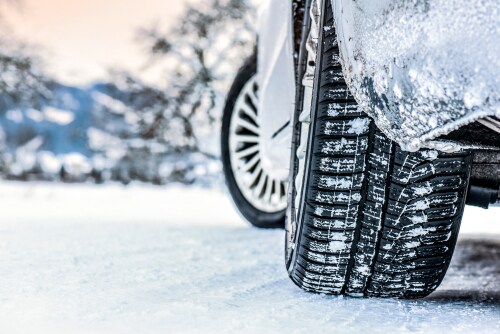 Winter tires are specifically intended to be used during the winter months. The following are a few of the main reasons why that is:

Improved performance in all winter weather driving conditions to include frigid temperatures, sleet, snow, slush, and ice
Better braking in the ice and snow
The tread designs you'll find on winter tires are meant to handle severe winter conditions more aptly, and lessen the buildup of snow
The rubber in winter tires remains more durable and flexible when temperatures get colder to provide you with enhanced control of the vehicle
Other Factors to Consider Before You Make Your Final Decision
While winter tires are meant to provide you with a safer and more efficient driving experience throughout whatever challenges the winter weather is able to throw your way, they might not be the ideal choice of tire to drive all year long. One reason for this is that the special rubber that allows winter tires to remain so flexible in cold temperatures has a tendency to wear out faster when driving on warmer pavement because of how much softer it is than the rubber used in other tires.
Additionally, this softer rubber also has less to offer in terms of handling in the warmer temperatures for the same reason. Something else to keep in mind on the part of all-season tires is the fact that they're not as able to withstand the heavier winter conditions the way that winter tires are.     
Our Service Center Is Here to Help
Now that you know a little more about the benefits of all-season tires and winter tires for your drives around Turnersville, Cherry Hill, and Mount Laurel, you're ready to make a well-informed decision. If you have any questions or would like to discuss your options further, our experts over in the service department are always willing to speak with you. Contact Prestige Volkswagen by phone or email to get started.