Part of getting your next vehicle involves shopping around for the best financing terms available to you. But how do you know where you can get the best deal? And do you even know what the process is for getting auto financing? 

The professionals at your local Volkswagen dealer near Turnersville, Sicklerville, Deptford Township and Philadelpha PA are here to help you figure it all out.
Do I Need a Cosigner if I Have Bad Credit?
What's the Process?
Before you even step foot in an auto dealership, you've likely already started to figure out what your budget looks like. You know what you can afford to pay each month, and you know how much you want to pay in total. Now that you've got all of that figured out, it's time to determine what your best auto loan financing option is, or whether you prefer to lease or buy your next new Volkswagen vehicle. 
The first step is talking to the finance staff at Prestige Volkswagen. We offer some of the best financing terms around, and we're always offering specials and deals for new car buyers. We also have great lease deals available.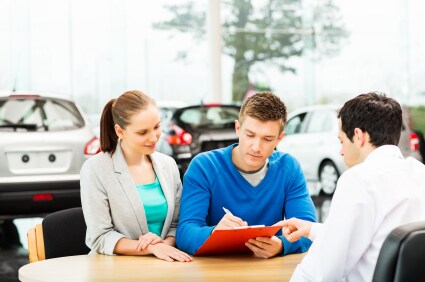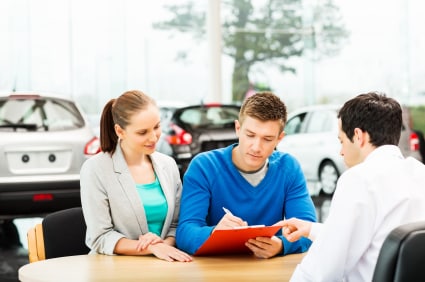 When you come to us first, we'll be able to help you determine what financing method is the best for you, whether that's with us or elsewhere. We want you to get the vehicle you want at a price you can afford and with financing terms that work with your long-term financial goals, and we're happy to help you get there.
Where Do We Go from Here?
Acquiring financing for your next vehicle doesn't have to be a struggle or even an adventure. It's as easy as filling out our finance application or giving our finance team a call and scheduling an appointment. Our goals for you are the same as your goals for yourself: We want you to be happy when you leave, and we'll do everything we can to make that happen. 
Prestige Volkswagen is open Monday through Friday from 9 am until 9 pm and Saturday from 9 am until 5 pm. Give us a call at 888-479-0750 to schedule an appointment with a member of our finance team or fill out the finance application online to get started now.
Our Team of Auto Financing Specialists Serving Turnersville, Sicklerville, Deptford Township and Philadelpha PA is Committed to Helping You Make it Happen

Whether you've settled on a new Volkswagen Jetta, Passat, Tiguan, Atlas, Arteon, Golf, or used car from Prestige Volkswagen, the chances are you need a car loan or Volkswagen lease. Perhaps you don't know which option would best suit your lifestyle and/or budget. Well, Prestige Volkswagen of Turnersville is here to offer you counsel.

Already know which suits you better?
Let us know and we'll tell you this season's hottest options.