Keep Your VW Safe with Brake Services at Prestige Volkswagen
When it comes to maintaining the safety and security of your driving experience, there are few components more important than your brakes. Responsible for getting thousand of pounds of metal from highway speeds to a standstill in the space of 125 feet, your brakes have a big responsibility in keeping you safe. They work hard to ensure that you can avoid trouble ahead, absorbing both heat and friction in the process. The worst part is many of us don't think about how often we count on our brakes until we encounter an issue, and by that point you're already risking trouble. However, when you bring your vehicle to Prestige Volkswagen, we'll always make sure to check your brakes as part of our multi-point inspection, ensuring that you can stay ahead of dangerous brake problems.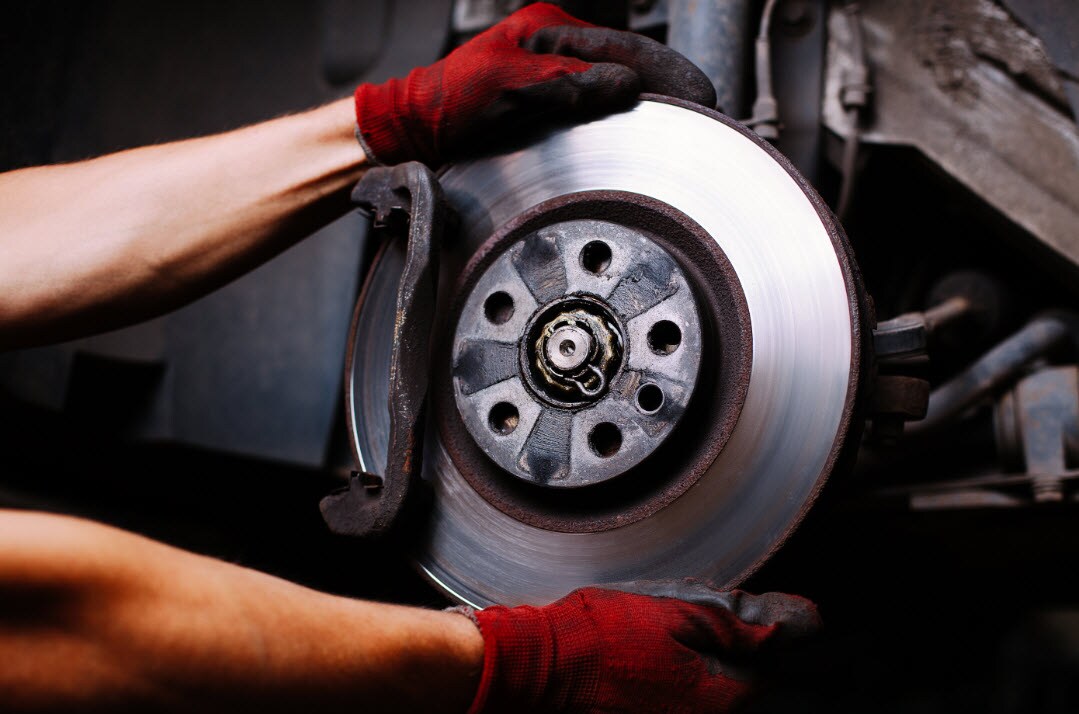 Warning Signs of Brake Failure
Now you may find yourself wondering how to detect brake issues to help stay ahead of trouble. The truth is, every vehicle and even different sets of brake pads can act differently, but there are a few tell-tale signs to look out for that will let you know it's time for a VW Service appointment.
For starters, if you feel a vibration when you apply pressure to the brake pedal, it's time to visit us from Washington Township or Sicklerville for a look at your brake rotors. What has most likely happened is that your brake rotors became overheated and warped, meaning that they are no longer smooth, flat surfaces but rather slightly rippled, like gentle waves on a lake. And while those gentle lake waves are unassuming, any irregularity in your brake rotors will result in a noticeable vibration, increased stopping distances, and risks further brake damage if left unchecked.
If you don't feel anything, but you can hear a grinding noise when you apply pressure to the brakes, that is another sure sign that they are in need of some attention. Grinding brakes likely means that your brake pads are out of wear material. If this is the case, the metal-on-metal grinding is damaging your brake rotors as well, and you'll very quickly go from a simple brake pad replacement to a pads and rotors. Worse yet, if you go even further your brake caliper can actually spit out the empty brake pad shim, and at that point your caliper is making direct contact with your brake rotors, damaging both further. Should this be the case, you can expect a four-figure repair bill. In short, when you hear grinding while braking, make your appointment with our dealership ASAP.
Finally, pulling while braking indicates uneven brake wear. If you apply the brakes and your vehicle veers in one direction or the other, it means that one brake caliper is applying more pressure than the other. There are myriad reasons for this, but unpredictable handling while braking should never be ignored.
Why Are My Brakes Squeaking?
While the high-pitched whine of squealing brakes will surely grab your attention, in most cases that squeal is actually an intentional feature, rather than the indication of a problem. On your brake pads, metal pins stick out partially over the pad material, facing the brake rotor. When the brake pads become worn to a certain point, that pin will begin rubbing on the spinning brake rotor, causing that familiar squealing noise. It isn't a cause for panic, but you'll definitely want to make your appointment to visit our service center from
Philadelphia
or
Deptford
to have your brake pads replaced before they become too badly worn.
How Long do Brakes Usually Last?
With so many changeable factors including driving habits, your daily route, hills, city traffic, and so forth, its difficult to predict exactly how long your brakes are supposed to last. That said, it is a good rule of thumb to have your brakes inspected at every other oil change to check for pad wear. Over time you'll begin to understand how long you can expect your brake pads to last, and you can use that as a guide from then on.
Schedule Your Service Appointment Today!
If you feel your VW brakes are in need of attention, schedule your appointment with our
Turnersville VW service
center today!