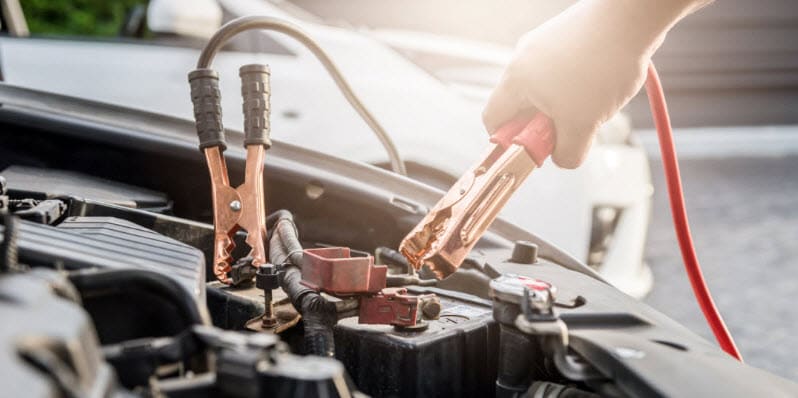 Your vehicle's battery is an integral part of what makes the vehicle run. As the supplier of the first bit of energy to your vehicle, the car battery is what starts the whole ignition process. For this reason, your vehicle simply won't start and won't run without a functioning battery, which means all of those rides around Turnersville, NJ, will come to a halt. 
Over time, your vehicle's battery naturally loses power. Like the batteries in your television remote or smoke detectors, the battery in your car has a limited supply. As this happens, you'll notice some signs and symptoms that it's time to replace the battery. 
Signs You Need to Replace Your Vehicle Battery
There are a few signs that your car battery is running out of power, including the following:
Exterior and interior lights aren't as bright as usual or aren't functioning.
The vehicle turns over several times before starting or doesn't start.
Sometimes the vehicle won't start at first then will start when you try it a second time.
The climate control system isn't producing the correct temperature air. For example, it may be blowing out warm air when the air conditioning is on.
The audio system isn't working the way it should. For example, the volume isn't loud and won't turn up despite the settings.
Electronic accessories such as the infotainment system are running more sluggish than usual or aren't functioning properly. 
All of these are signs that your car battery is on the fritz. Once the battery is dead, your vehicle won't start, potentially leaving you stranded at the grocery store in Turnersville, NJ, or, even worse, on the side of the road. 
Your vehicle's battery should last approximately three to four years. At this point, it will have experienced a long life and gotten you and your Volkswagen Jetta where you need to go and will need to be replaced. There are some ways to lengthen the life of your car battery, though. These include not using electronic accessories for a couple minutes after you start the vehicle to give the vehicle time to warm up. You can also get your vehicle regularly inspected to ensure that the battery terminals don't have any corrosion on them.  
If you find that your vehicle isn't working the way you think it should and you believe the car battery may be to blame, bring your vehicle to your local service department in Turnersville, NJ. At Prestige Volkswagen, we can check how much power your car battery is producing with the use of a tool we have in our shop. We'll let you know if the battery is to blame for your vehicle troubles or if there may be another problem causing them. 
Prestige Volkswagen is located at in Turnersville, NJ. When you're ready to get your battery repair service completed, give us a call or schedule an appointment online now.
Hours
Monday

9:00 AM - 9:00 PM

Tuesday

9:00 AM - 9:00 PM

Wednesday

9:00 AM - 9:00 PM

Thursday

9:00 AM - 9:00 PM

Friday

9:00 AM - 9:00 PM

Saturday

9:00 AM - 5:00 PM

Sunday

Closed