When should I get an oil change? This is a common question that our service specialists hear. We will discuss recommended oil change frequency and signs that indicate you need an oil change sooner rather than later. 
 A car's manual comes with more specific directions regarding oil change intervals, but most automotive manufacturers recommend oil changes every 3,000 miles.
Oil changes prevent the engine from overheating, locking up, or corroding, especially after a car has accumulated several thousand miles, thus increasing the vehicle's overall health and longevity. There are some signs drivers should be aware of when it's time for an oil change, which we've listed below. 
Why Should I Get an Oil Change?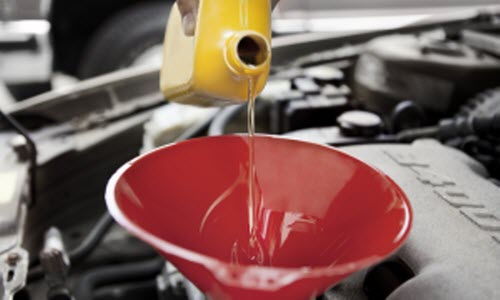 Routine oil changes ensure that a car's engine runs properly. Car oil lubricates, cools, and prevents wear on a car's engine. Since oil is such a central component to a vehicle's drivability, it's important to change it regularly.
Most drivers wait until their yearly inspection to change their oil, which is detrimental to a car's health and performance. Accumulating too many miles between oil changes increases the amount of unburned fuel in a car's crank case, which wears on the engine, degrades oil quality, increases emissions, and decreases performance and fuel economy.
At Prestige Volkswagen, we encourage our customers in Turnersville, Cherry Hill, and Mount Laurel to observe their recommended oil change intervals to prevent unnecessary damage to their engines.
A Car's Oil Levels Are Running Low
Each car engine has a designated line indicating where oil levels should be. When the oil is well below that line, it means it's gotten into the oil filter and needs to be replaced.
When oil levels get too low, most people notice a burning smell or a knocking noise from the front of the car. If any of these symptoms appear, car owners should take their vehicle to a mechanic to prevent any further damage.
The Car's Check Engine Light Turns On
The Check Engine light is connected to a car's computer and turns on when something malfunctions internally. While this could mean a car needs an oil change, it could signify a number of problems within the vehicle, from a loose gas cap to an overheated battery. Regardless, the check engine light provides a clear indication that a vehicle needs to be serviced.
A Car Makes Strange, Abnormal Noises
Oil lessens the amount of noise coming from the engine by reducing friction, so any strange sounds coming from under the hood indicate low or dirty oil levels, though abnormal noises are associated with several other issues as well.
If the car makes a pinging noise in particular, it means that metal shavings have worn off and are corroding parts of the engine. In any case, we recommend cars are taken in for servicing when this occurs.
The Car's Oil Is Dark in Color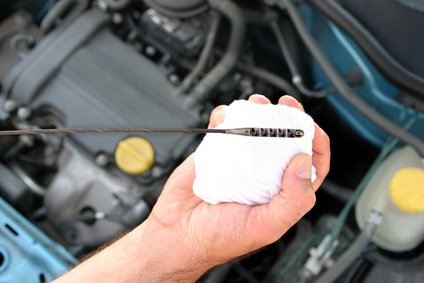 Fresh oil is usually an amber color, while older oil is brown or black from collecting debris. The residue in old oil can damage and clog parts of your engine, but changing it at regular intervals will keep the engine running smoothly.
Change Your Oil at Prestige Volkswagen.
Car owners in Turnersville, Cherry Hill, and Mount Laurel can schedule oil changes at Prestige Volkswagen in Turnersville, NJ, or call our service department at 888-711-7813.