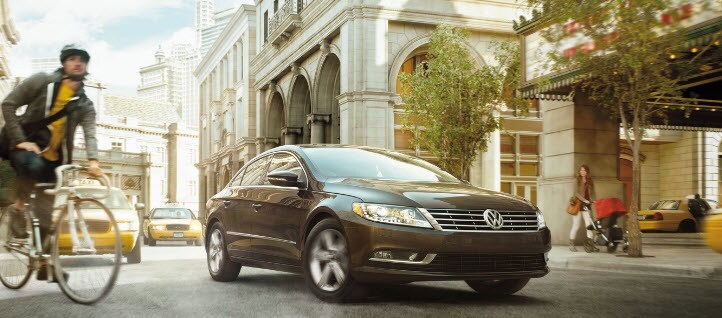 Reviewing VW Cars 
Here at Prestige Volkswagen, we understand that it can be tough for drivers in Mount Laurel, Cherry Hill, and Turnersville to find the time to look up vehicle reviews of their prospective vehicles. With jumping from website to website to get the feature and performance details of the cars you want, it gets time consuming and even slightly confusing with all the information you're reading. Fortunately, there is a simpler way to obtain the information you want about the vehicles you're considering. With our Volkswagen reviews online, you'll be able to read up on the details about the Volkswagen models you're considering in just one place.
Whether you're looking for something small like the Volkswagen Beetle or something a little bigger in size like the Volkswagen Touareg, our vehicle reviews breakdown the features of the models in our showroom and can give you the information you need to make your choice. Each review lays out important details like performance stats, technologies and features, and safety details all in on one page to provide convenience for those doing their research.
With these, you no longer have to deal with the long winded process of doing vehicle research. Instead of taking a full day of your time to look up vehicles and reading through website after website, all you need to do is give us a few minutes, find the car you're considering, click, and read. Now, all the information you're looking for is right at the tip of your fingers on one page. 
Prestige Volkswagen strives to provide customers from Turnersville, Mount Laurel, and Cherry Hill with the help and service that's essential to finding the right vehicle, and we're 
doing this with our Volkswagen reviews. Their purpose is to give you the confidence you need to decide on the vehicle you want to drive home in. We want you to find the vehicle you love with the help of our Volkswagen reviews and vehicle comparisons, so you don't have to feel like you're settling for a model you don't completely love.
Test Drive a Volkswagen Model Today!
Once you've gone through our Volkswagen vehicle reviews, you can stop by our location in Turnersville at 4271 Black Horse Pike, and find the model you're considering and take it for a test drive. If something else manages to catch your eye while you're there, or you decided to opt out of your original choice, don't worry, our facility houses a large inventory of new Volkswagen models and used and certified pre-owned models to choose from. 
We here at Prestige Volkswagen are aiming to provide our customers from Turnersville, Cherry Hill, and Mount Laurel with great service and information through our Volkswagen reviews posted to our website. With these, you'll be able to access the essential information needed to help make choosing the new vehicle you'd like to drive home in easier.
Check out our Volkswagen reviews if you're in currently facing the struggles of vehicle research to find the information you need. Just sit, click, and read to help narrow down your list of potential vehicle choices.